Cutting
Robotic operations for cutting stone, metal and polystyrene.
When fitted with the right end-effectors, our systems can be effectively used for cutting operations for both grinding and geometric shaping.
The cut used for grinding allows a large quantity of material to be removed and thus, to achieve a significant reduction in machining times.
Disc, hot wire cutting, diamond wire cutting and water cutting are just some of the accessories that can be easily installed on the robot's wrist to cut different materials.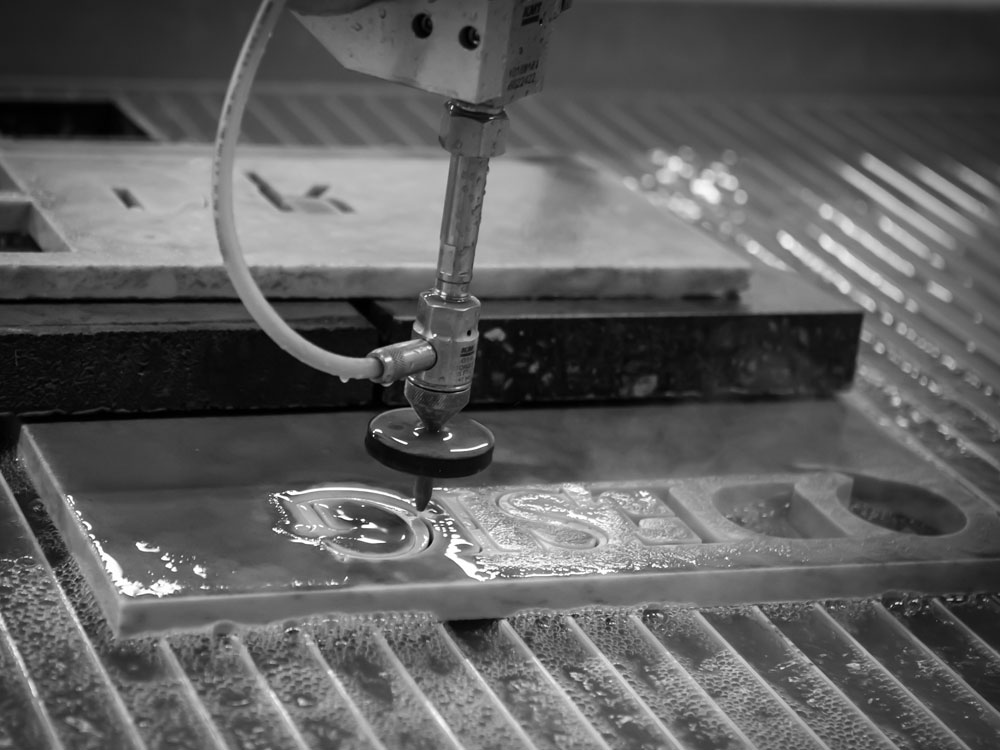 Reduction of grinding times
When fitted with the right end-effector, the robot can easily grind blocks of polystyrene, wood and marble, guaranteeing a significant reduction in machining times
Multifunctionality
Our robotic systems are multifunctional and if properly equipped, can perform a number of functions
3D cut
Unlike a traditional CNC, the robot can perform not only two-dimensional cuts, but three-dimensional ones as well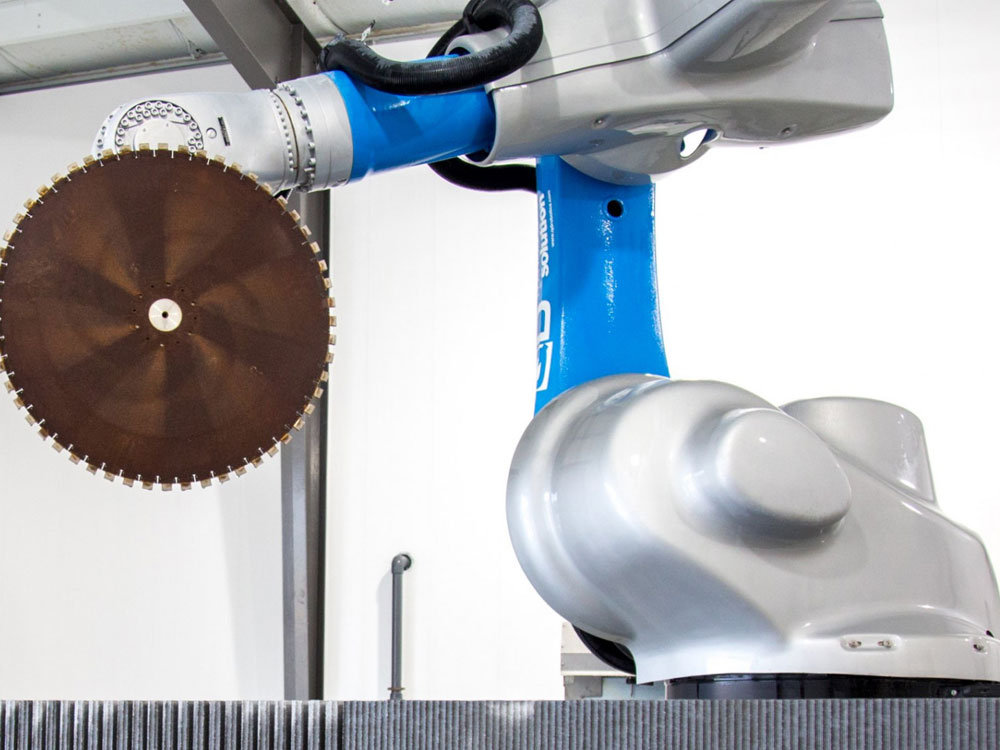 Abstract shapes
By balancing the choice of end effector on the material to be cut, our robotic systems allow you to create abstract shapes and geometries starting from slabs of different materials and thicknesses.