Grinding
Robotic systems for grinding and deburring castings of different materials and sizes.
All castings are left with different burrs and risers from the mould which must be machined to ensure a top-quality product. Our robotic systems do precisely that.
Our experience and know-how have led to the continual development of new solutions for machining burrs and surface defects.
From light to heavy metals, plastics to composites, any object created by a mould can be machined.
Piece-on-board and tool-on-board systems based on the size and weight of the workpiece, material and production cycle. We can provide tailored solutions for grinding and deburring your workpieces thanks to the custom solutions that we have developed and fine-tuned over the years.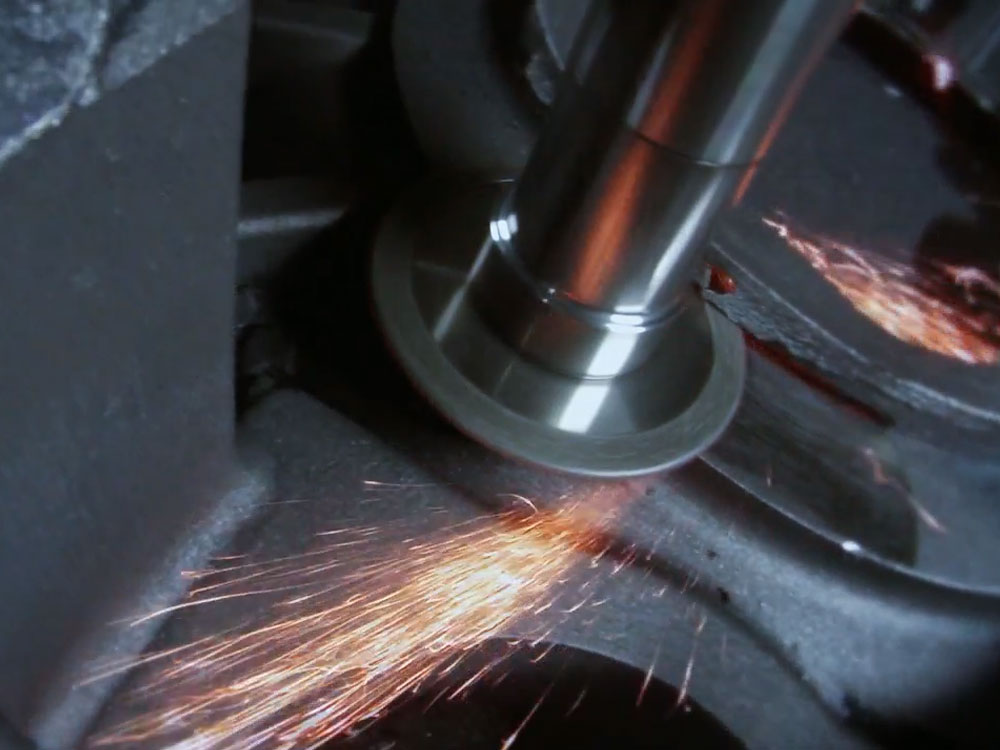 Speed
Shorter cycle times than manual machining
Small batches
The speed of off-line programming allows for the efficient management of small-scale production
Adherence to the actual shape of the workpiece
The adaptive algorithm makes it possible to compensate for possible deformations which occur during the production process of the casting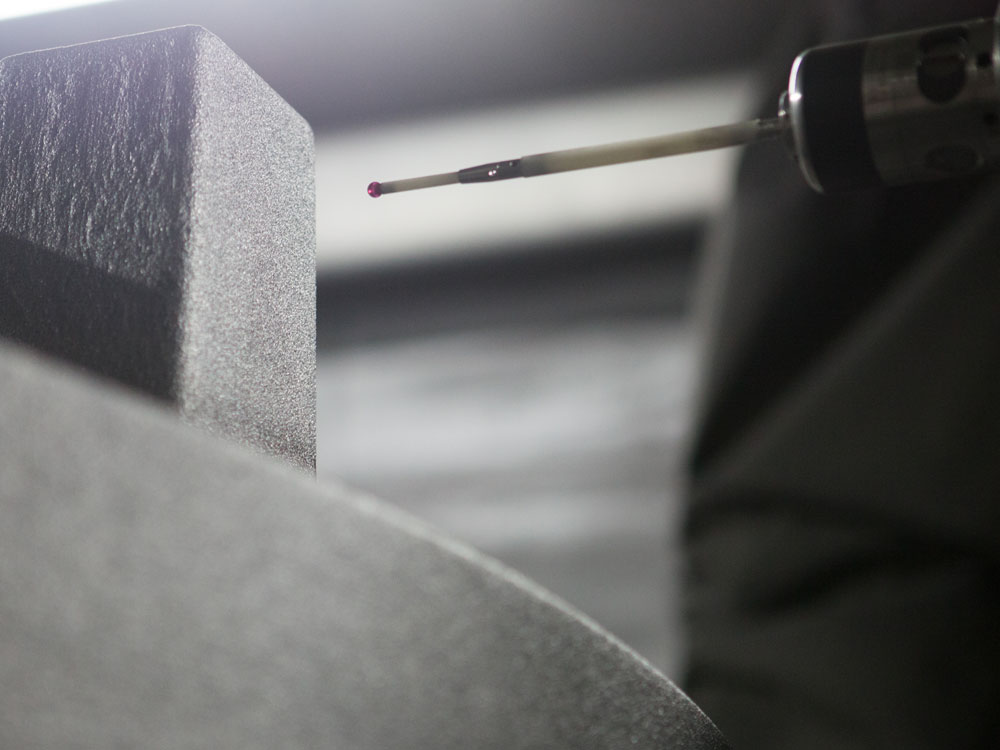 Adaptive technology
Over the years, we have developed hardware and software solutions to compensate for the deformations of the workpiece.
The adaptive algorithm is responsible for correcting the tool path generated by the CAM to adapt to the actual shape of the workpiece, calculated by measuring points on the surface.
From a hardware point of view, we have developed the concept of the spindle with a force actuator. The use of the force actuator allows you to work on points even where measurement and consequently, the application of the algorithm is not possible.
CMM-like robot
The robot can be used like a CMM unit. The measuring system allows the size and tolerance of the workpieces to be checked. This preliminary check allows you to make a prior selection of the pieces that do not correspond to the defined dimensional parameters.