Handling
Robotic systems for handling
Our systems can automate pick&place and palletisation operations.
Automating loading, unloading and handling operations makes the production line more streamlined and efficient.
Our systems guarantee the flexibility and versatility required to handle a wide variety of products. By fitting the robotic arm with a specific flange, the robot can change the gripper and use the specific one for handling a certain object on a case-by-case basis.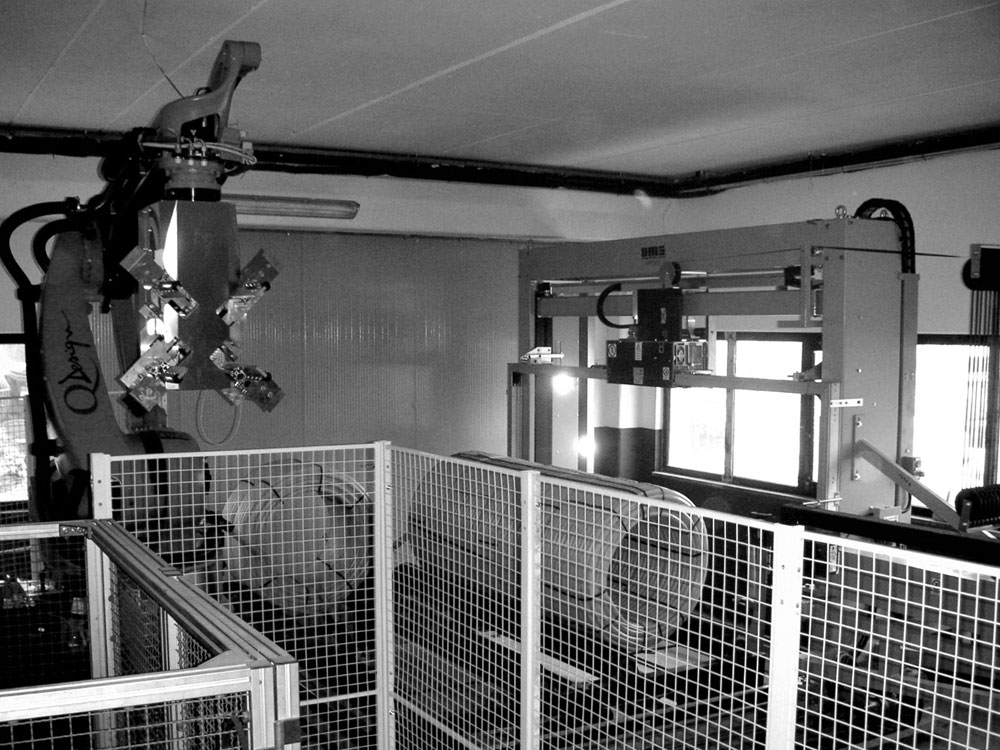 Versatility
The robot wrist can alternatively be fitted with grippers specifically developed for lifting and handling different workpieces
Efficiency
The automation of loading and unloading operations on the production line increases efficiency
Complete automation
A robotic handling system gives you the possibility of automating the entire production line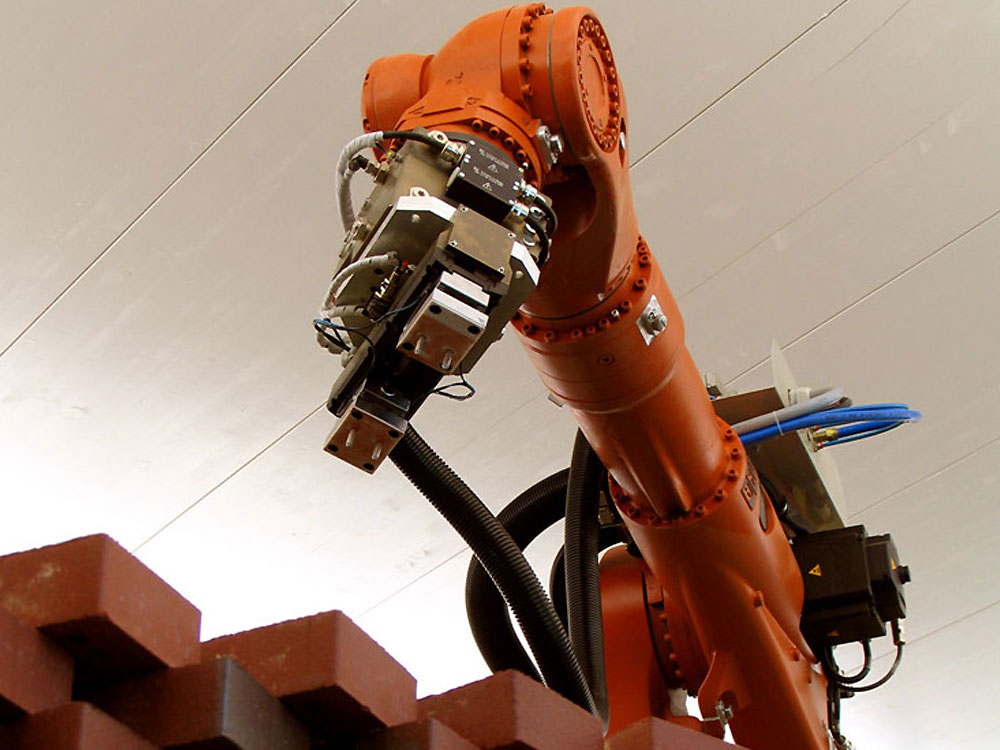 Tailor-made grippers
In-house design and development of grippers for picking up workpieces. This guarantees excellent flexibility in gripping workpieces of various sizes, weight and shape.
This allows us to adapt to your requirements.