Polishing
Robotic systems for polishing metal, stone and wood.
Robotic polishing is the application of constant pressure on the workpiece to be polished using a tool.
Our robotic systems can polish numerous materials from metal to stone through the combined choice of the tool and the most suitable solution for the application of the pressure.
Our systems allow you to polish flat or shaped surfaces by using a system with a force actuator calibrated according to three specific parameters:
Tool abrasiveness
Spindle speed
Pressure exerted on the surface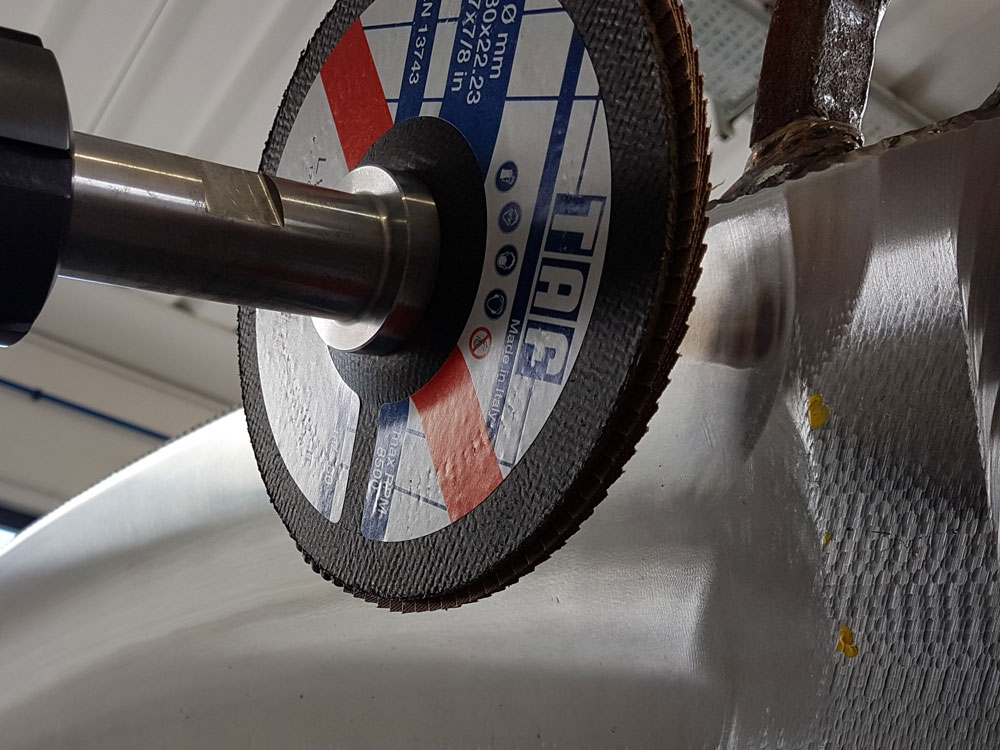 Flexibility
Not just polishing. A single robotic system for multiple processes.
Precision
You can achieve greater precision by programming the processing starting from a 3D model.
Greater adherence of the workpiece
Exerting pressure on the workpiece ensures greater adherence to the surface you want to polish.
Off-line programming
The option of programming off-line starting from a 3D model is a significant advantage that guarantees greater pressure and saves a certain amount of time.