ESA CNC
ESA CNC is a software application for the user-friendly and intuitive control of the milling island. The user interface combines the typical operations of CNC machines with the standard functions of the robot interface.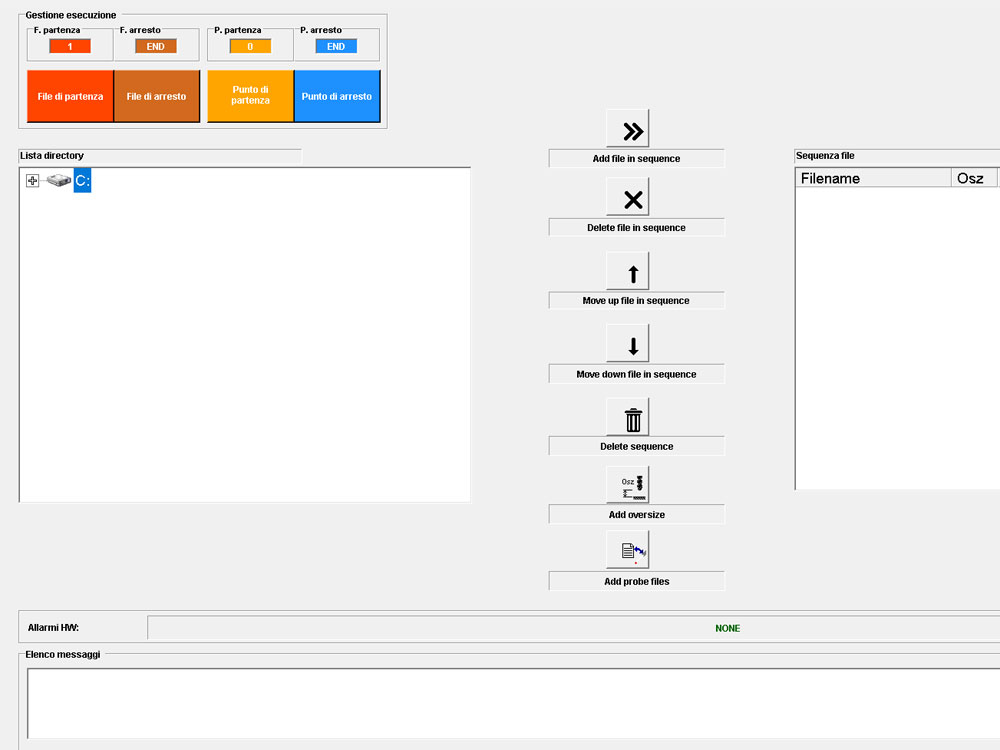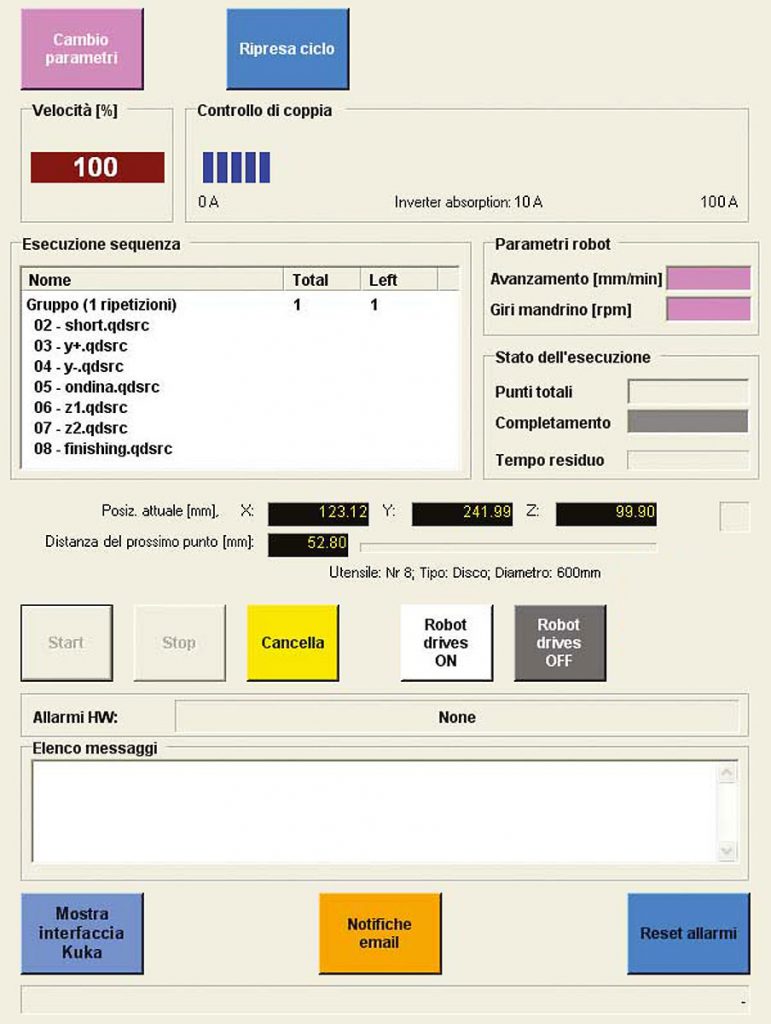 In particular, ESA CNC allows you:
To select and run work programs of any size;
To generate program formulas;
To add working programs during standard work program execution;
To use the START/STOP/RESTART function from a chosen row number and a chosen program;
To manage the technological parameters during the standard work cycle: work advancement cycle, rapid advancement cycle, full advancement cycle, plunge advancement cycle, spindle speed;
To manage the machine: home position, tool loading, tool magazine opening/closing, tool measurement, electrospindle warming cycle, tool cooling nozzle adjustment;
To continuously monitor working parameters such as: feed, cycle time, spindle speed
Software customizations
It is possible to customize ESA CNC based on specific customer requests and needs. Want more information about software customization?