Trimming
High precision finishing
Robotic trimming systems for finishing workpieces in composite, plastic and carbon materials dedicated to the aerospace and automotive world and to the precision industry in general.
Our systems allow trimming operations to be automated for moulded components.
Trimming is a process that requires a high degree of precision in general. Our systems allow maximum levels of precision to be reached with their 7 degrees of freedom, including parts with highly complex shapes.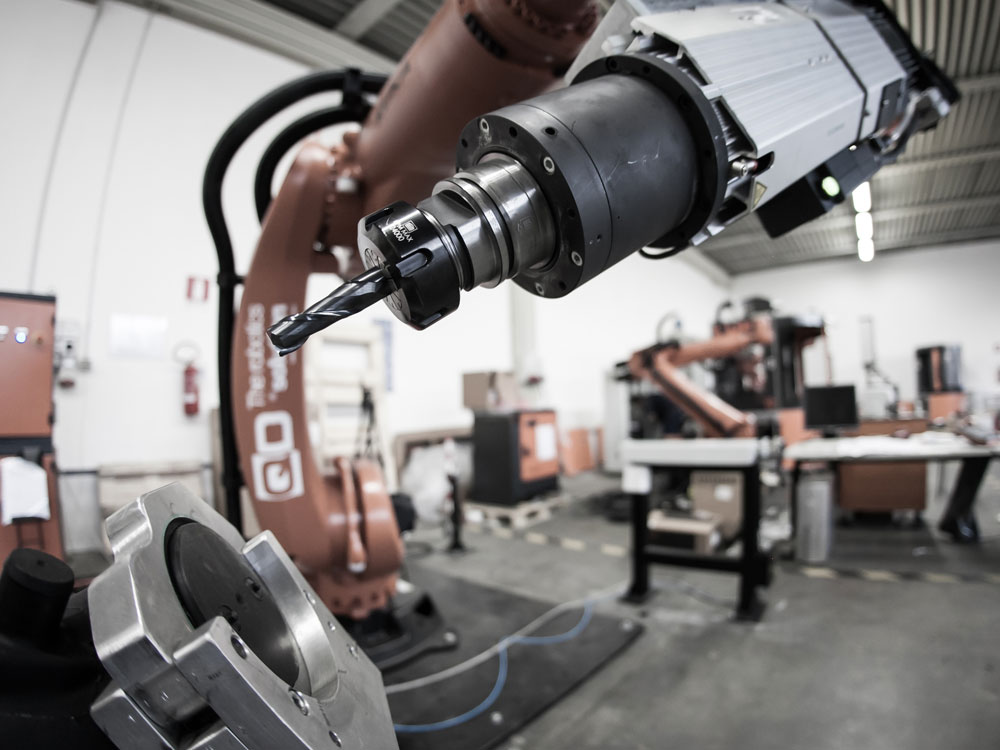 Greater repeatability
The robot allows a high level of repeatability to be achieved
High precision
Programming the machining by starting from a 3D model allows a higher precision to be achieved compared to self-learning programming
Flexibility
The robotic system, with its six or seven axes of freedom, ensures a greater choice of work strategies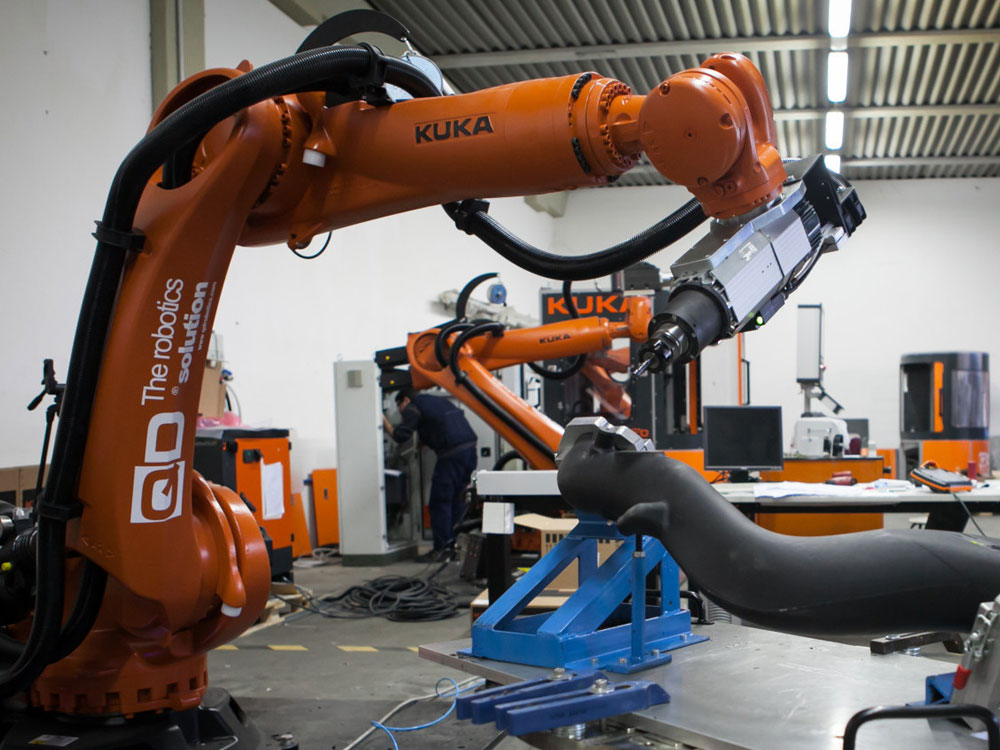 Off-line programming
The possibility of programming the robot off-line offers a considerable advantage for workpieces with particularly complex shapes. The opportunity to program the machining starting from a 3D model allows for greater precision and a greater adherence to the real profile of the workpiece.
Adaptivity
If the deformation between the workpieces is particularly high, there is the option of using the adaptive algorithm for machining based on the real shape of the workpiece.