3D milling
Stone, wood, polystyrene and much more. Our robots can help you in all the modelling phases.
Your ideas are the starting point.
A slimline and automated production point to maximise productivity.
1. Design a model on CAD or scan an existing model
2. Use a CAM software to generate the tool path for each machining phase
3. Our ROBOmove post-processor simulates and post-processes the tool path generated by CAM
4. Import the kinematic simulation into the ESA CNC user interface to start machining the workpiece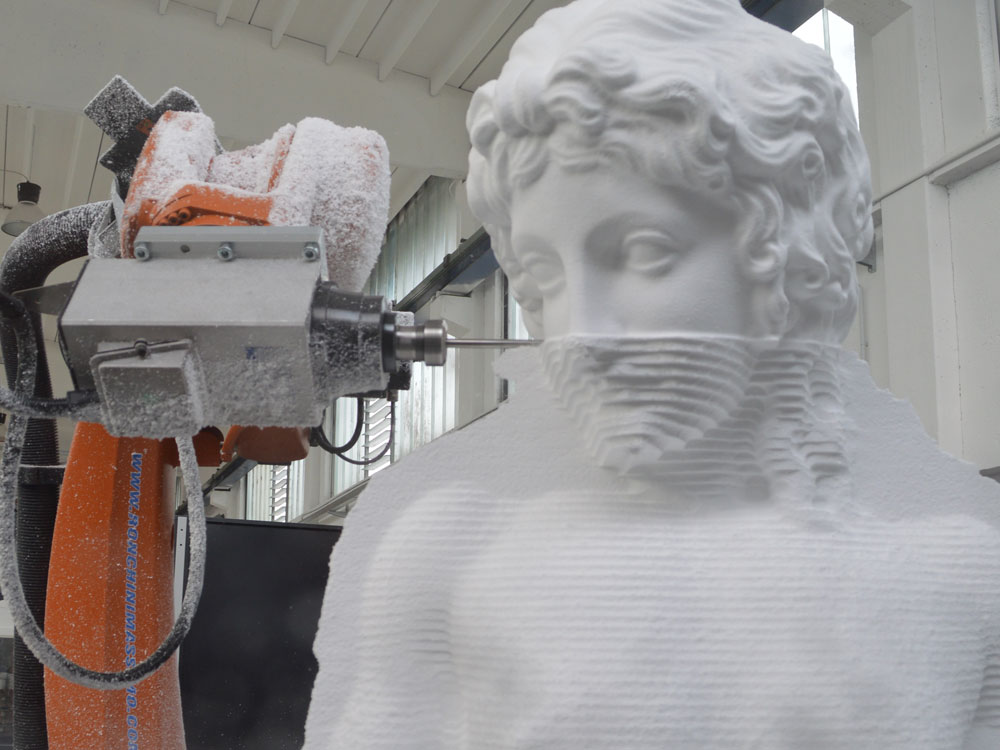 Speed
Speed and simplicity in the processing of milling strategies allow you to save a significant amount of time in terms of programming and machining
Greater productivity
Off-line programming allows you to mass produce quickly and efficiently
Compact spaces
Compared to a traditional CNC, a robotic milling system allows you to machine large workpieces in relatively small spaces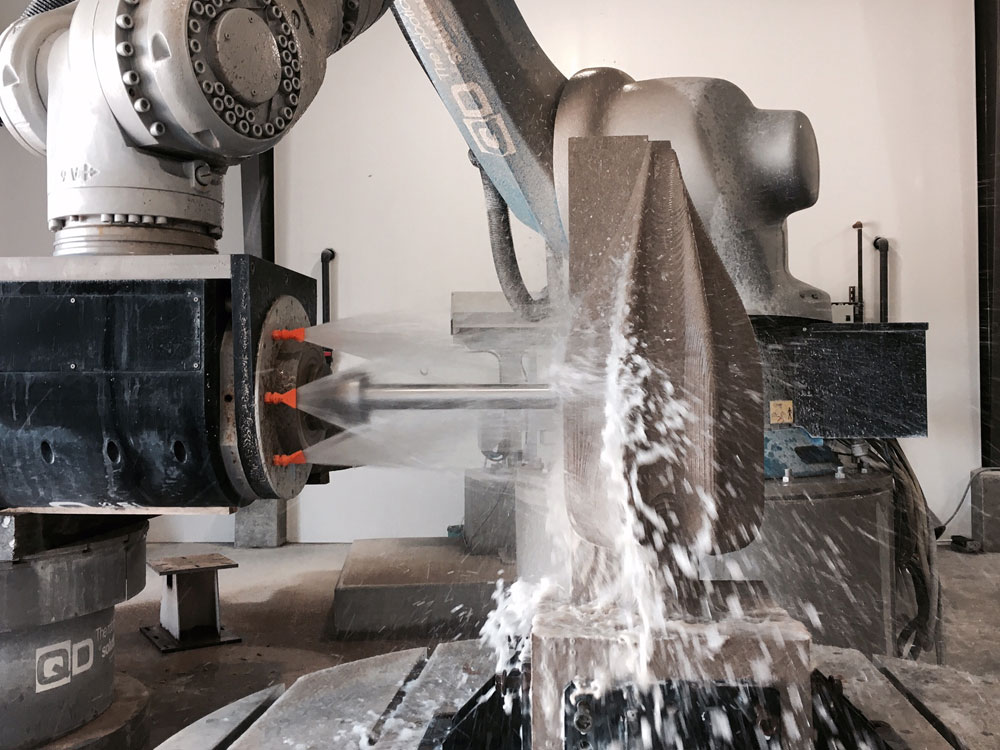 One robotic system, infinite applications
Our systems can be used for artistic sculpture, engraving of bas-reliefs, the construction of interior and exterior design objects, for the manufacture and restoration of architectural elements, and for designing signs and set design components.
High precision finishes
Our robotic systems assist you in all the modelling stages from grinding to finishing. When fitted with the right tool, the robot can achieve high levels of precision and accuracy, even in the final stages of machining